Kirsten Cohen (née Nichol) is a main character in the television series "The O.C." . She is portrayed by Kelly Rowan.
Kirsten, is the eldest daughter of real estate developer Caleb Nichol and the older sister of Hailey Nichol and older half-sister of Lindsay Gardner. She married husband Sandy Cohen sometime during her rebellious twenties (she states that when they fell in love, she "lived in a mail truck and stank of patchouli"). Since marrying Sandy and giving birth to their son Seth, Kirsten joined her father at the Newport Group, becoming somewhat of a workaholic. Unlike her husband, Kirsten is conservative.
Life before Season 1
Edit
Kirsten dated Jimmy Cooper during high school but broke up with him when she was admitted to Berkeley University - at least, that was her excuse for the break-up. The truth was that she was pregnant but she decided to abort (secret that she decided never to reveal to Jimmy, but instead to reveal it to Sandy, but only years later).
Season 1
Edit
During the first season, Kirsten has to deal with suddenly having another child: Ryan Atwood. She also plays a large role in her father's business. She is very successful, and on numerous occasions this causes Sandy to feel a little insecure.
Season 2
Edit
The true problems for her, began during the second season when she fears that her husband is "cheating" on her with his old fianceé, Rebecca Bloom. Sandy and Kirsten's marriage begins to deteriorate, and she turns to alcohol to compensate. Her alcoholism is fueled by working closely with Carter Buckley, whom she has a crush on. While Sandy is away with the boys in Miami, she invites Carter over and they share a passionate kiss before he decides to leave town. After Carter leaves, Kirsten's drinking problem becomes worse. She drives drunk and gets into a severe car accident, which leaves her undamaged. When her father, Caleb, tries to talk to her about her drinking issue, Kirsten says extremely rude things. This is the last time she sees her father. At his funeral, Kirsten makes a scene by drinking far too much and screaming at Sandy in the middle of the reception. After an intervention from her family and friends, she goes to rehab.
Season 3
Edit
This season, Kirsten is in the rehab center, where she is trying to detox, from drinking. Thanks to the support of the Cohen's and his friends, slowly, she is returning to being the old Kiki, the one, who didn't need to stick to the bottle to feel good. But things get " complicated ", when the woman meets : Charlotte Morgan, a con artist who claims to be interested in her but in reality is only after her for money. Fortunately, she fails in intent, thanks to the intervention of Julie Cooper, then Charlotte leaves. She returns home to Newport and creates a high-class dating service with Julie.
Season 4
Edit
Kirsten is working on New Match, an agency for romantic dates. This season, the friendship with Julie, suffers a setback, when Kirsten, discovers that Julie, used their agency, as a kind of brothel for wealthy women, cause of this Kirsten, initially, she decides to break her friendship with Julie. Subsequently however, Julie decides to make amends and between the two returns the friendship, also they decide to continue working together. This time, however, in the right way. Later in the season, on her 40th birthday, Kirsten finds out that she's pregnant. This reminds her of the time when she dated Jimmy Cooper. During the great earthquake, she is injured with bruise, but fortunately, her unborn daughter has not been hurt, the girl will be born then, in the finale. Also in the same episode, Kirsten together with Sandy and little Sophie Rose (called like that in honor to Kirsten's and Sandy's mom's), will move into the couple's old house in Berkeley.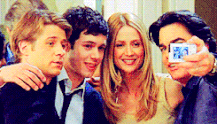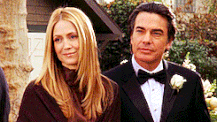 Memorable quotes
Edit
See Memorable Quotes by Kirsten Cohen
References
Edit