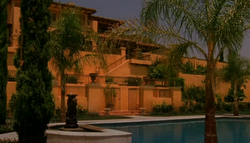 5788 Star Lane, otherwise known as the Nichol residence or Nichol Mansion, is the home of Caleb Nichol, Julie Cooper-Nichol, and Marissa Cooper in the second season. Purchased by Caleb as a wedding present for Julie, the mansion is one of the largest in Newport Beach.
The Nichol residence's address is given as "5788 Star Lane, Newport Beach, CA" in the season two episode, "The Rager."
Ad blocker interference detected!
Wikia is a free-to-use site that makes money from advertising. We have a modified experience for viewers using ad blockers

Wikia is not accessible if you've made further modifications. Remove the custom ad blocker rule(s) and the page will load as expected.